Reduce your Cloud Infrastructure Costs
Modernize your existing Cloud Infrastructure. Get full cost analysis & usage reports for the entire organization. Deploy aggressive cost-saving strategies, reducing costs well below common B2B pricing.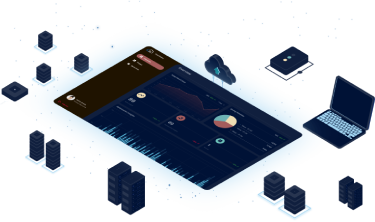 Technologies we work with
Top Cloud cost reduction strategies in the industry
With our unique flow, we provide the most proven ways to reduce your costs while optimizing your infrastructure. Our team boasts some of the top, most experienced Cloud & DevOps experts in the industry.
Problem
Increasing Cloud Infrastructure costs due to increased dependency.
Lack of transparency for Cloud Infrastructure usage. Clients rarely have a full overview of what they're using, and what will be billed.
Vendor Lock-in components (e.g. AWS Lambda, SQS, Cosmos DB) reduce companies' negotiation powers.
Lack of internal knowledge means companies underutilize the Cloud's potential by using the wrong architecture and/or components.
Solution
Analyze - Discovery & Analysis of existing infrastructure on an account level, allowing for better understanding of current usage and billing.
Modernize - Automating infrastructure by auto-migrating to Infrastructure as Code (IaC) technologies. A critical step to enable future automated migrations.
Optimize - Providing optimization recommendations & insights depending upon customer's existing cloud infrastructure
Automate
Discovery of existing cloud infrastructure
Find out every single component used by your organization with the help of our dedicated cloud querying tools.
Cross-region & resource usage analysis
Get full cost analysis & usage reports using our dedicated cloud pricing tools.
Modernization of legacy infrastructure (laC)
Allow for a seamless Deploy/Update/Destroy cycle by moving existing infrastructure to IaC.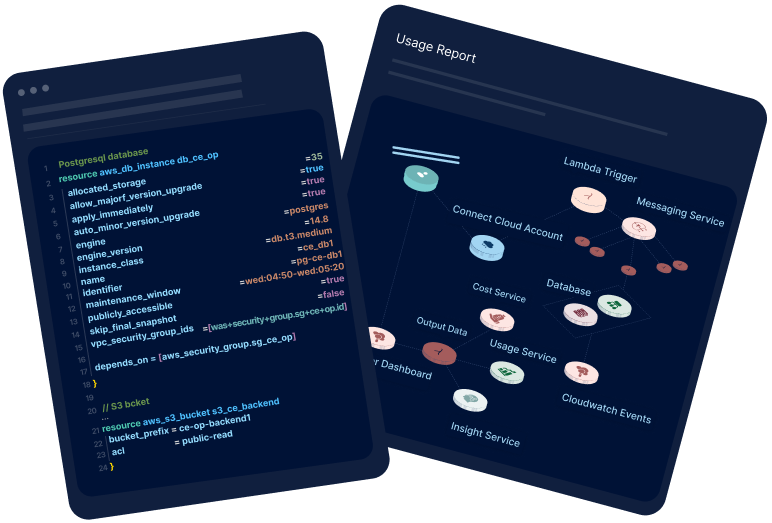 Negotiate
Cost analysis of existing cloud infrastructure
Get a deeper understanding about your current and projected cloud costs across your entire organization.
Cost optimization tailored to client's needs
Understand the potential cost reductions opportunities from both the technical aspect and beyond.
Providing documentation for client-specific negotiation processes
Get access to the arsenal of tools only available to larger enterprises.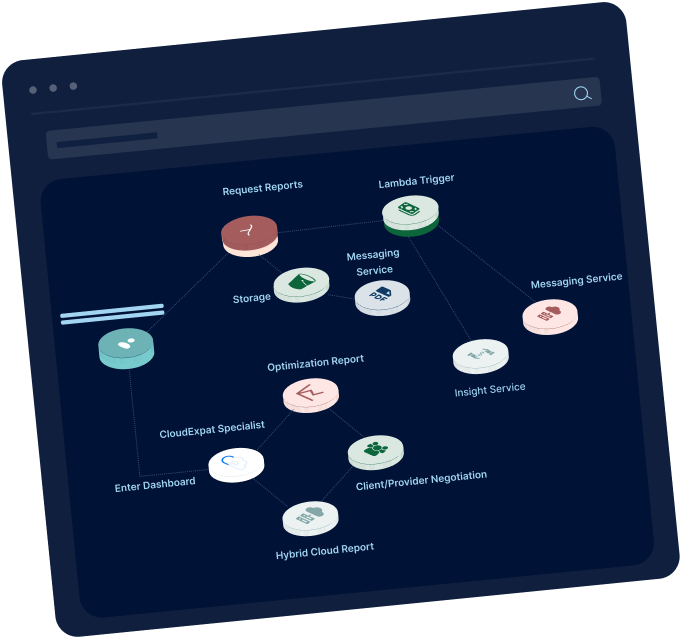 Migrate
Proposing several migration paths tailored to client's needs
Understand what it would take to expatriate your infrastructure to another provider.
Migration of cloud infrastructure with minimal downtime
Ensure infrastructure migration with zero (yes, zero!) downtime.
Post-migration review of cost savings
Keep tabs on the money you were able to save even after migration is complete.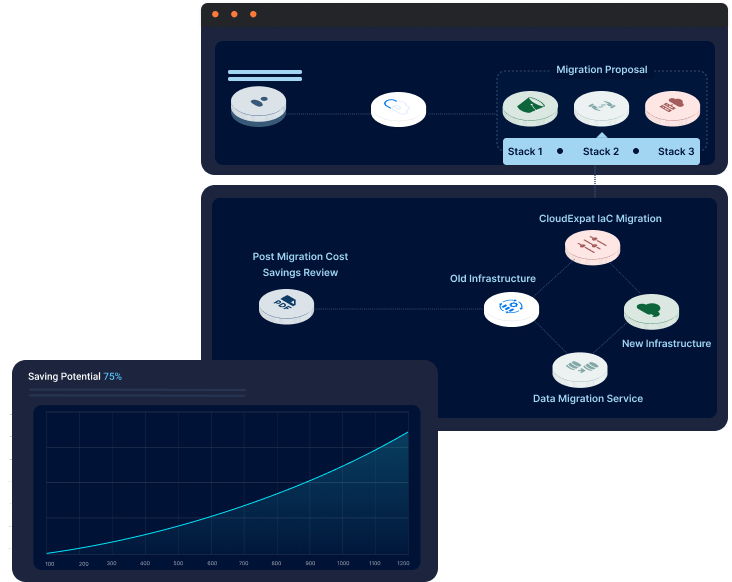 What clients are saying about us
Our clients are able to expand their cloud infrastructure faster than their competition.
Using our automation & cost reduction strategies, they are able to easily scale even on a limited budget.


The team at CloudExpat has set new standards for Cloud Infrastructure optimization. It was a pleasure working with them.
Lior Barak
CEO at Tale About Data


CloudExpat has come up with unique strategies for Cloud Infrastructure cost reduction that I've never seen before.
Sam De Decker
CEO at Blue Frontend
Don't let the big cloud get you down
We can help you in streamlining your cloud resources and unlocking significant savings
Talk to Us